Gray Elephant security blanket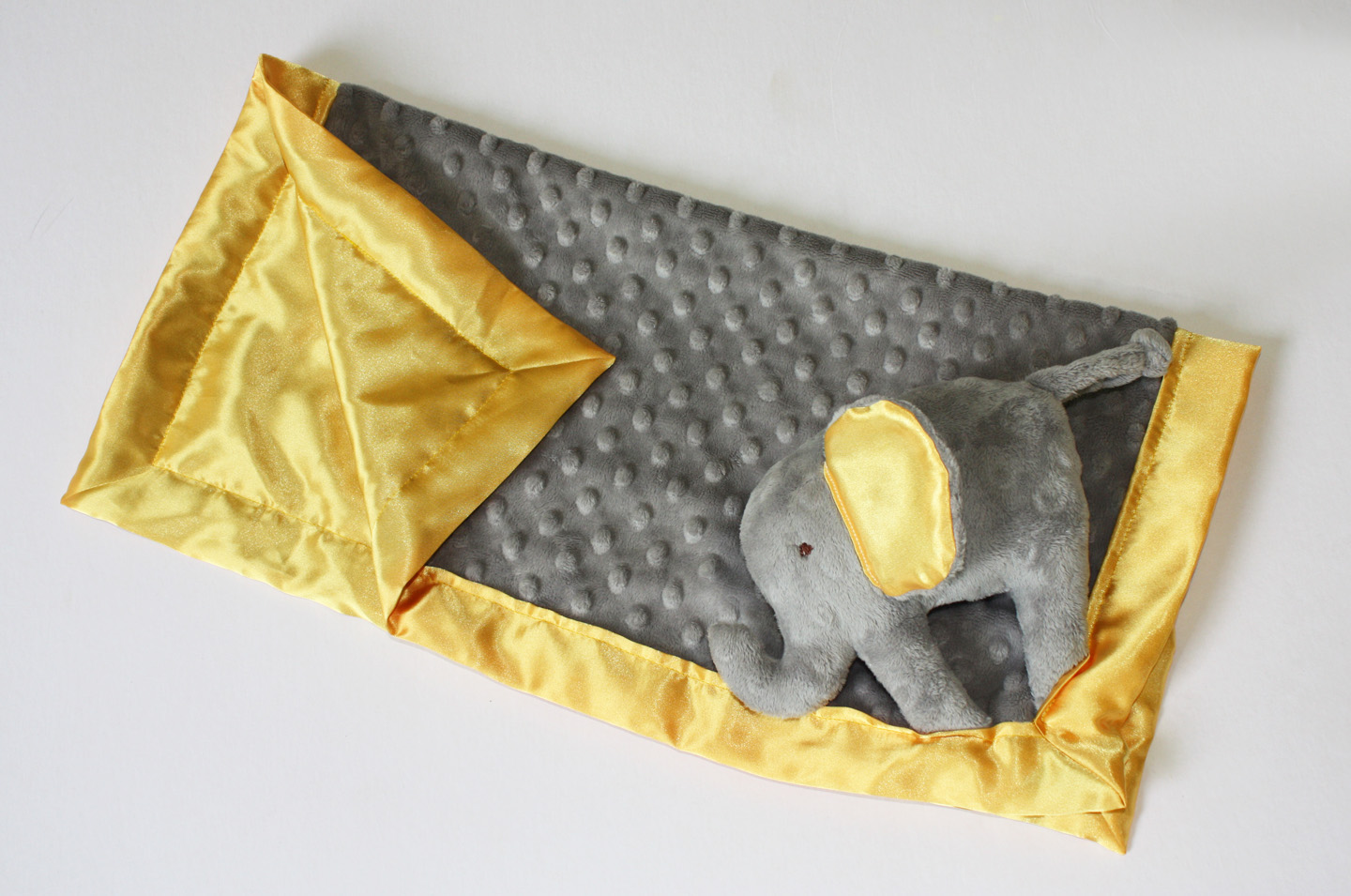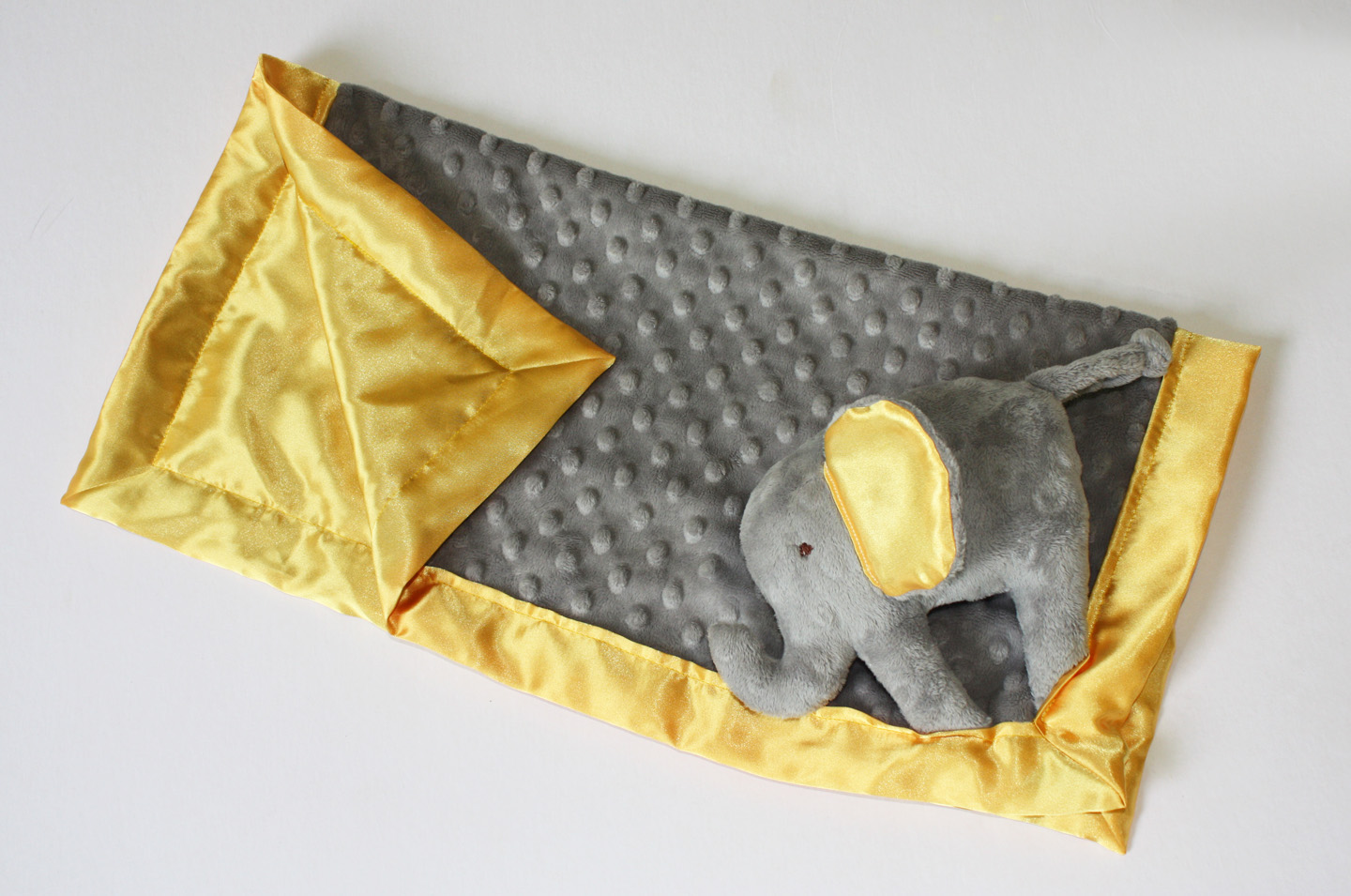 Gray Elephant security blanket
Security Blanket Lovey Baby Blanket Gray Elephant
100% handmade lovable and huggable Fox security blanket featuring your choice of satin fabric color.
One side is wonderfully textured orange minky fabric and the other, cool satin to snuggle up against.
Slightly larger than most security blankets, this one measures 19x19 and is the perfect size for tucking into a car seat, stroller, or travel.
Blanket comes with lovable little attached animal that is ready to endure many kisses and hugs for years to come as all has been double sewn for extra durability.
Additionally all BBs are 100% machine washable and ready to take a spin in the dryer.